Solutions:
Perform faster in SERP through technical optimization, such as fix website navigation, increase page speed, get crawled and indexed faster in SERP.

Result:
After a month, Peakflo's site health was showing steady growth. Google started to take notice of Peakflo's content, and the indexed pages along with website speed were both increase rapidly.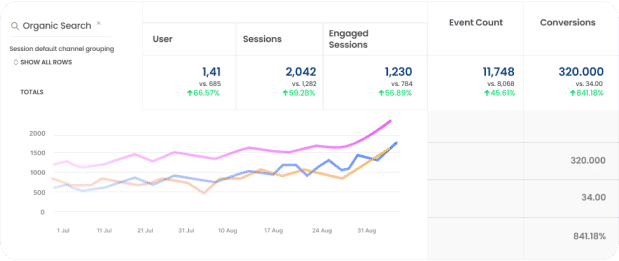 Solutions:
Generate organic traffic and leads. Increase conversion rate within 2 months.

Result:
Gain significantly improvement in overall organic traffic by 185.33% on July 2022, after we done some fixing on technical side that started in June.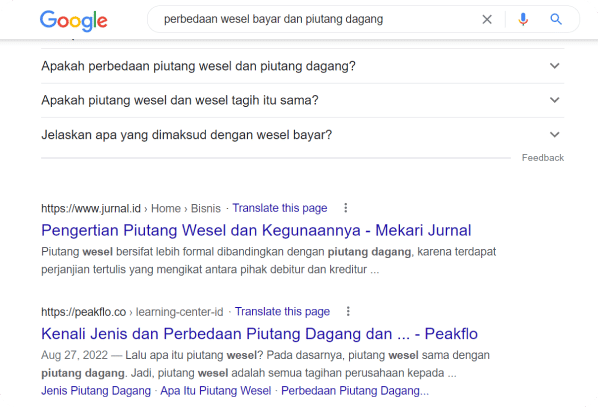 Solutions:
Help gain exponential organic growth through strategic content planning and user behaviour analysis with careful keyword research and an understanding of local audience intent and buying behavior.

Result:
Shown up in Google top rank within 2 months.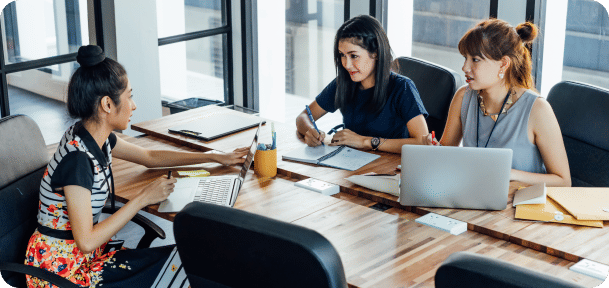 Solutions:
Provide training and support to our data analyst, web developer, UI/UX designer, and content production team to help them stay sharp and solve problems efficiently.
Our added value comes in the form of providing training for our web developer on how to implement technical SEO, along with problem solving.

Result:
Transparent Weekly communications keep everyone on the same page and help our team work together seamlessly.

Low performance and low visibility on search engines.

Spend a lot of budget on Google Ads and Linkedin Ads to generate leads

Early phase to enter Indonesia market, but, don't know the behaviour of local audiences.

Limited marketing resources.