Solutions:
We boost the transaction by implementing the inbound marketing methodology which requires the right mix of marketing strategy, content creation, social media, and email marketing.

We manage to automate the marketing process, improved email marketing by doing A/B testing and email automation. Other than that, we build data integration to create data segmentation that we can use to personalise the message that we want to deliver to customers.

We also introduced customers to a content that was highly engaged with the audience and resonated with their buyer personas. The goal of this strategy is to keep loyal customers, keeping satisfied customers helps businesses attract new customers and retain those who already have.

Result:
We managed to increase 35.61% customer retention transaction rate because it's cheaper for us to retain active customers who continue to buy than acquire a new one. By optimising customer retention strategy we can boost 184.7% ROI in the last 3 months.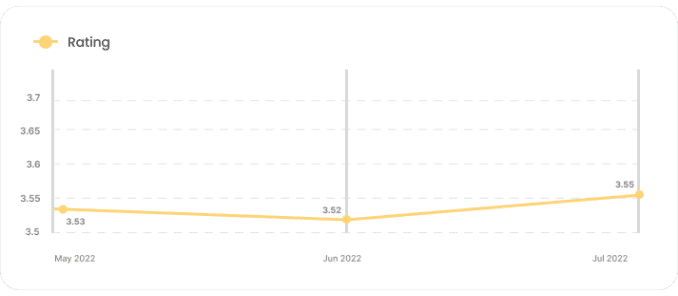 Solutions:
We try to communicate and engage with our audience to give review and rating to NantiAja's App using WhatsApp marketing. We create different campaigns with personalised messages to each segmented customer. It plays a major role because it could convince new customers in making a choice to convert.

Result:
We managed to increase 0.57% rating in the last 3 months after we tried to reach our customers by giving review and rating to Google Play Store. It gives a pretty impact on app discovery.